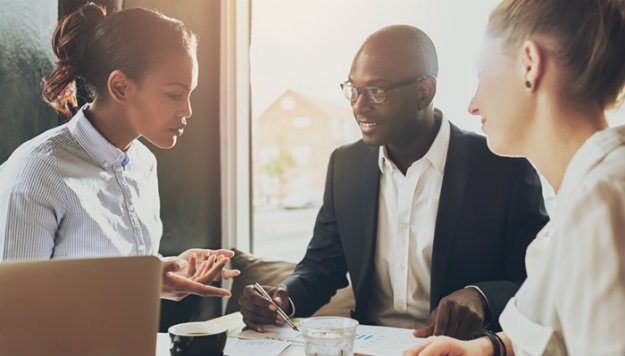 If something unexpected were to happen – the loss of you as an owner or a key partner, a natural disaster, a tragic incident – what would happen to your business?
Would your business be able to recover? Would you be able to recover as an individual? What would happen with your employees and their respective families?
These are the sorts of questions that can keep you as a business owner up at night. But, rest assured: There are steps you can take now that can help with the shock of a sudden loss, but the key is preparation.
What Is Your Emergency Plan?
Does your business have everything in place for a loss? There are methods of preparation that you can adopt ahead of time, in order to protect your business if the worst should ever happen.
For instance, your business could perform a risk management assessment, forecasting, evaluating, and prioritizing potential risks in order to implement procedures that may minimize their adverse impacts. Performing basic, and more advanced, contingency planning could help your business prepare for a future "worst case scenario" ahead of time.
Similarly, it's important to consider your business continuity plan. A business continuity plan can take many forms. Broadly, this refers to a policy put in in place to increase organizational resiliency and keep up service and functionality after a significant event. This can mean different things to different organizations, but could be triggered by the death or disability of an owner or executive, or a natural or man-made disaster.
How Can Insurance Help?
In the event of an emergency or sudden loss, a well-structured insurance plan can help provide important financial protection, allowing your business to continue operations and make it through unexpected challenges.
If your business is reliant on one, or a handful, of key figures, one important consideration may be what is called key person insurance.
For business owners and executives, there are a variety of corporate life, disability, and long-term care policies for key executives to ensure the financial stability of your company in the face of life's challenges.Nearly one-in-three Americans suffer a disability that will put them out of work for at least six months, and more than one in four 20-year-olds will experience a disability that lasts for 90 days or more before they turn 67.
Looking Forward, for Your Business
Ultimately, it's important to realize that no two businesses are exactly like, and it's crucial to find the coverage that will best suit your unique needs.
That's where Robert Loomis and Associates would be happy to step in and help. Our experienced staff can tailor a package designed to protect you and your your business. Our staff can help find the right commercial coverage options for you, with options including:
Liability Insurance
Property Insurance
Disability Insurance
Worker's Compensation
Errors and Omissions
Directors and Officers Coverage
Commercial Umbrella
Life Insurance
Long-Term Care
No matter the size or scope of your business, there are coverage options out there, designed to help you navigate the best and the worst of times. Our team can also provide programs tailored to specific industries, including law firms, medical practices, restaurants, and more.
Whether you're a family business or a large enterprise, knowing that you have the right coverage in place can help give you peace of mind. It could make all the difference for you, your employees, and your clients.
Looking for assistance in finding the proper insurance for your business needs? Please do not hesitate to fill out the "Request a Quote" form or call us at (313) 885-1382 to schedule an appointment.