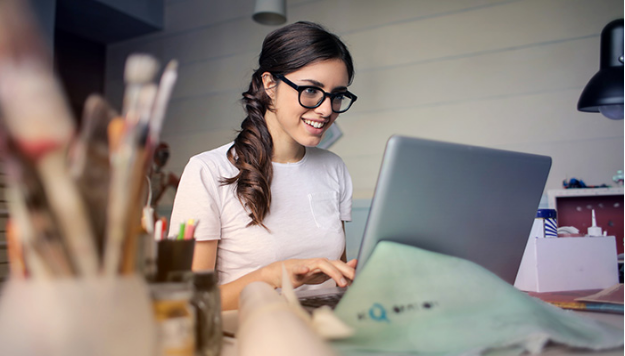 Have you ever heard the saying: "Don't sweat the small stuff"?
It's a good, catchy aphorism. But, as many business owners can tell you, it's the small stuff that can add up and make a world of difference in time.
Little details really do matter – particularly when it comes to the insurance needs of your business.
Every business is unique, and it's important to recognize that all of the small things about your company can result in huge expenses, should anything unexpected ever go wrong.
Before disaster strikes, it's vital to understand your business liability insurance policy, and take steps to ensure that your coverage is fully equipped to meet your singular needs. Are you taking care to fill in the potential liability "gaps" or "holes" unique to you?
What Is Business Liability Insurance?
There are several types of liability insurance available to businesses, depending on their distinct needs.
Broadly speaking, the most commonly bought type is commercial general liability insurance, which offers coverage in a number of instances, including financial loss due to bodily injury; property damage; certain medical expenses; and certain legal costs in the event of a lawsuit.
There are other types of liability insurance available. Businesses who provide a service to clients, for instance, may also be interested in miscellaneous professional liability insurance, which helps protect against financial losses resulting from malpractice, negligence, or other service errors. For manufacturers, product liability insurance offers coverage in the event of a defective product.
In some cases, liability insurance may be rolled up with other types of insurance in a business owner's plan It's also important to keep in mind that the cost of general liability insurance will depend on a number of factors, including your location, annual revenue, number of employees, the amount of risk that you're exposed to, and so on.
In the big picture, a liability plan can help your business avoid damages in many different situations, offering a certain level of protection against a broad array of potential losses.
But, it's still worth considering all of the factors that are unique to your business – and which you may unintentionally overlook, until it's too late.
Does Your Business Have Liability Holes?
As IA Magazine recently noted, "small business doesn't mean simple business." Today, there are more factors that go into operating a successful business than ever. This increasing level of complexity means that businesses face more exposures than they have in the past.
Think about what it takes to run your business every day. Think about all of the unique, specialized circumstances that apply to you.
Where do you get your goods or materials? Who sells or transports your products on your behalf? Do you do any business internationally?
Do you sublet any space in your workplace? Or allow independent contractors to work out of your commercial space?
Do you face any cyber risks, such as data breaches, stolen information, or exposure to viruses or malware?
What about the equipment that you use every day?  From building tools to expensive medical devices, what does it take for your business to operate successfully on the day-to-day? And how much could you be required to pay if your most important equipment were to be damaged or compromised?
Questions like these are important to ask – and we've barely begun to scrape the tip of the iceberg. From cyber, to employment practices liability, to errors and omissions, there is no shortage of factors to keep in mind when it comes to protecting your business.
According to a Forbes Insights survey, brought to our attention by IA, 80% of small businesses "recognize they face exposures in more than one area," and yet "less than 37% of small business owners feel they have adequate insurance protection."
What Can You Do To Fill In the Holes In Your Business Insurance Coverage?
Your business is one-of-a-kind, and finding the right insurance options to meet your needs will be a unique process, with a set of distinct challenges, goals, and rewards.
In many ways, it will help to work with an insurance broker that understands that no two businesses are alike, and will tailor their approach accordingly, getting a sense of all of the specialized exposures that your business may face.
That's where Robert Loomis & Associates can help! Our experienced team will work with you to customize the insurance package that will safeguard your business, and give you the peace of mind that comes with knowing you are covered, no matter what obstacles may come your way.
For 50 years, Robert Loomis & Associates has provided competitive commercial coverage, with unparalleled service. Whether you're a tech startup, a law firm, or a restaurant, there are programs out there tailored for your specific industry, and we can help you analyze, understand, and compensate for your unique needs in depth.
Want to get the conversation started? Don't hesitate to fill out the "Request a Quote" form, or call us at (313) 885-1382 to schedule an appointment so that we can assist you in finding the proper insurance for your commercial needs.