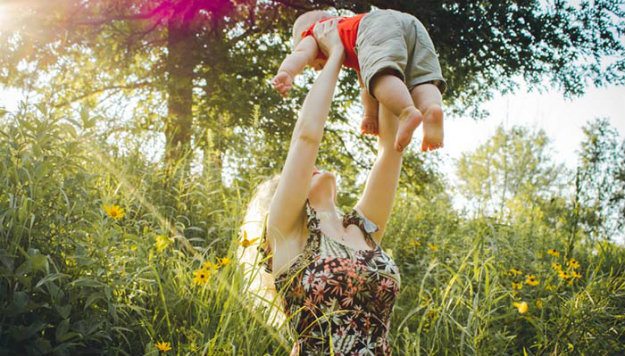 This month, Robert Loomis & Associates is proud to stand with insurance professionals and organizations from across the industry to help shine a spotlight on life insurance.
We thought that Life Insurance Awareness month would make for an excellent opportunity to help educate our readers on the importance of life insurance, and the impact it can have on the financial health of your household or business. Hopefully, equipped with this information, you will be ready to take steps toward getting the coverage you need!
What Is Life Insurance?
Life insurance is a key way to help yourself, your loved ones, and your business meet life's unexpected challenges. It's an important protection to have in place, one that plays a vital role in safeguarding the financial future of all the people who matter most to you, in the face of both planned and unforeseen events.
Who Is Life Insurance For?
Often, there is a conception that life insurance is only necessary for the breadwinner of a household. Similarly, there are people who will say that life insurance isn't important if you are young and healthy, or if you're single.
In reality, it is important for all people to consider life insurance as a way to protect their financial future and provide for those they care about. Life insurance is not only for the sake of children or spouses, but is also a way to support your parents or other loved ones, settle debts, or help provide for final expenses.
In many cases, it is beneficial to start looking into life insurance when you are younger, as this can often allow you to buy a policy for less cost, and stay protected for longer.
Similarly, it's important to remember the importance of disability and long-term care insurance, which can help you to replace lost income, protect your business, or cover expenses in a challenging moment. Bear in mind that more than a quarter of 20-year-olds will experience a disability that lasts for 90 days or more before they turn 67, and one in three Americans will suffer a disability that will put them out of work for at least six months.
Key Findings About Life Insurance
Recently, the 2018 Insurance Barometer Study, by Life Happens and LIMRA, provided some remarkable insights into life insurance, and the crucial role it plays for individuals, families, and businesses across the country. According to the study:
If a primary wage earner died, more than a third (35 percent) of households would feel the financial impact within just one month.
90 percent feel that a family's primary wage earner needs to own life insurance.
One in five people who have life insurance say they do not have enough. About 50 million households recognize that they need more life insurance, according to LIMRA.
Two in five millennials say that they wish their spouse/partner would buy more life insurance.
44 percent of millennials overestimate the cost of life insurance by three to five times the actual amount.
About one-third of all workers are concerned about becoming sick or disabled and missing work. The same number (about one in three) will face a disability that puts them out of work for at least six months. Yet only 20 percent have disability insurance.
Roughly a third of people are worried about long-term care, but only about 15 percent own long-term care insurance.
From this study, we can take away a few key things. Broadly speaking, people tend to recognize the importance of life insurance. But it's also clear that there are a few factors holding people back from getting the coverage they truly need.
On the one hand, many people tend to significantly overestimate how much it actually costs to purchase life insurance. The study also indicates that some people may be hesitant to get started with life insurance because they feel uncertain about product types, coverage amounts, or qualifying for coverage.
That's where Robert Loomis & Associates would be more than happy to step in and help.
During Life Insurance Awareness Month and beyond, Robert Loomis & Associates offers a large variety of life, disability, and long term care policies to help you face challenges as they arise.
Drawing on our expertise of nearly 50 years of experience in life insurance, we specialize in determining the type and amount of insurance needed to protect your and your family's financial security, providing financial stability with affordable rates.
For business owners and executives, we also provide corporate life, disability, and long-term care policies for your key executives to ensure the financial stability of your company in the face of life's challenges.
Ready to discuss tailoring life insurance protection to your unique needs? Don't hesitate to fill out our online form, or call us at (313) 885-1382, to set up an appointment with a life insurance specialist.